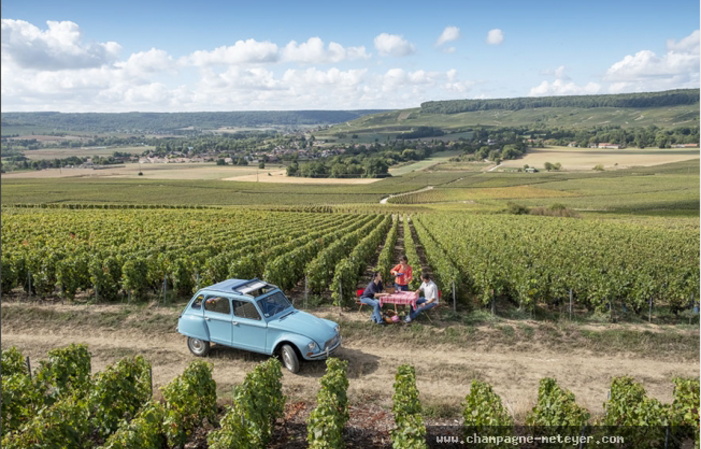 Description
Discover the Champagne Météyer Father and Son and visit our private museum as well as our cellars.
Our wines are made with the utmost respect for the environment and is a duty for a well-known controlled appellation of origin. For us, awareness of respect for the land, therefore our soil, our vegetation and the environment is essential. Our treatments are carried out by minimizing the recommended doses with special monitoring of the weather conditions. Météyer champagne is certified HVE (High Environmental Value).
We will be delighted to welcome you for a presentation of our vineyard.
We will explain the work done at the vineyard, then the one done to the winemaking to finish by the wine growing.
Finally, we will offer you a tasting of some of our vintages.
We look forward to welcoming you very soon!
Rules and conditions
mandatory validation to ensure our availability
Reservation policy
Cancellation policy: : Strict
Products offered for tasting:

Météyer Père et Fils champagne is a story that has been built over six generations. Today, it is Franck and Anna Météyer who manage the family farm and who will welcome you with charm and hospitality through... See more
Météyer Père et Fils champagne is a story that has been built over six generations. Today, it is Franck and Anna Météyer who manage the family farm and who will welcome you with charm and hospitality through the visit of the museum and the cellars. See less
Languages French English