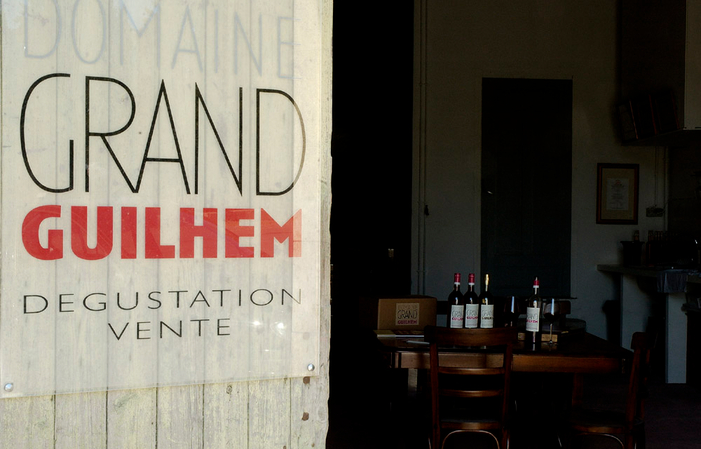 Description
Domaine Grand Guilhem is a family and artisanal winery of 8.8 ha certified in organic farming since 2004 and producing wines adhering to the "nature method" charter (manual harvesting, fermentation from natural yeasts, without added sulphites or any other input). It has an accommodation structure in Bed and Breakfast and Charming Cottages, with mansion of the 19th century and outbuildings. Located overlooking Cascastel, a small wine village of 200 inhabitants in the "Valley of Paradise", it is ideally located in the heart of Cathar country and 25 km from the beaches of the Mediterranean. 30 km south of Narbonne, 40 km north of Perpignan and 40 km southeast of Carcassonne, you will easily find on your road maps Durban-Corbières (on the D611), the nearest village offering all amenities, located 6 km away.
Rules and conditions
participation in shipping costs: 25 € up to 300 €
offered beyond.
Reservation policy
Cancellation policy : Strict
The wines you are interested in

Family-owned and artisanal winery of 12 hectares certified in organic agriculture since 2004 and producing natural wines without any inputs. Ideally located in the heart of the Corbières, 30 km south of... See more
Family-owned and artisanal winery of 12 hectares certified in organic agriculture since 2004 and producing natural wines without any inputs. Ideally located in the heart of the Corbières, 30 km south of Narbonne, 40 km north of Perpignan and 40 km southeast of Carcassonne. See less
Languages French