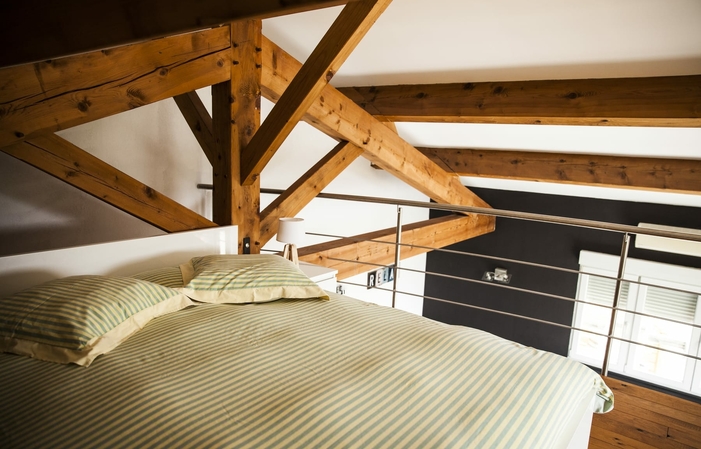 Description
In this cottage with contemporary decoration, you will enjoy a holiday for two that is both relaxing and rich in activities. You will put your suitcases in an accommodation equipped with:

a mezzanine bedroom with 1 double bed,
an American kitchen open to a dining room, with dining area for 4 people
a bathroom
of all modern comforts, with TV, Internet access, dishwasher, microwave ...
The Syrah apartment is about 50 metres from the pool.

On site: Heated swimming pool, petanque court, ping-pong table, swing and slide, private parking.

Many tourist attractions await you near the cottage located just 2 km from shops and about 10 km from the center of Carcassonne.
Booking policy
Cancellation policy : Strict

Nestling in the Carcassonnais region, Domaine de Cazaban is part of the Cabardès appellation, one of the westernmost in the Languedoc. Already far from the Mediterranean, but not yet in the Montagne Noire. Our... See more
Nestling in the Carcassonnais region, Domaine de Cazaban is part of the Cabardès appellation, one of the westernmost in the Languedoc. Already far from the Mediterranean, but not yet in the Montagne Noire. Our organic and biodynamic wines express much more than a country, they tell the story of an adventure, those of people who have chosen this unusual terroir to put down their new roots. See less
Languages French