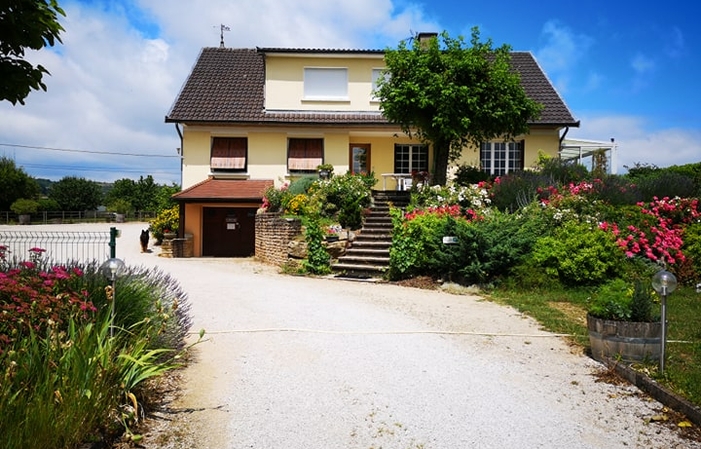 Description
For 4 generations, the Dubois estate welcomes you to give you a different and enriching experience.
Discover burgundy terroirs with:
A presentation of burgundy, grape varieties, the hierarchy of appellations
A visit to our facilities accompanied by an explanation of the various stages of wine production (winemaking, wine breeding and bottling)
The tasting of a dozen of our best wines revealing the influence of the terroir on our Burgundy wines.

You will leave in full possession of the keys to the know-how of our dear Burgundy.
Rules and conditions
The vault is open from 9 a.m. to 11:30 a.m. and from 2 p.m. to 5:30 p.m.
Reservation policy
Cancellation policy: : Strict
Complementary information
Wine Tasting
Number of bottles : 6

Food and wine pairing

Wine tasting education

Wine brochure

Ability to buy bottles

Level of the wine tasting : Novice
Practical Information
WiFi

Smoking

Parking

Accessible property

At Domaine R.Dubois - son, brother and sister collaborate and make wine a family affair! This new generation at the head of the 21-hectare estate in Côte de Nuits and Côte de Beaune welcomes you with... See more
At Domaine R.Dubois - son, brother and sister collaborate and make wine a family affair! This new generation at the head of the 21-hectare estate in Côte de Nuits and Côte de Beaune welcomes you with passion and makes you live a different and enriching experience. Beatrice is an oenologist, she is in charge of winemaking. Raphael manages the wine part and markets the wines. They produce nearly 120,000 bottles a year (70% in red wines, the rest in white): 22 appellations, regional and villages, divided between Chambolle-Musigny and Volnay, passing through Nuits-Saint-Georges first vintages and the grand cru Clos-de-Vougeot. Whether you are used to it or visiting the area, we are always happy to welcome you to the estate, just as our grandfather already did! See less
Languages French English